« Previous · Home · Next »
Wulsin Campaign Fabricates; Enquirer Aids and Abets
November 2, 2006 04:42 PM
Remember on Sunday, when the Enquirer ran with a Howard Wilkinson story on how Jean Schmidt supposedly supports a nuclear waste storage site in Piketon?
Well, it turns out her opponent supports the exact same plan Jean Schmidt does. And it is not a nuclear waste dump at all.
Victoria Wulsin knows this, but it hasn't stopped her from campaigning on the opposite side of the truth. And, it sounds like the Union workers in Piketown are not happy about being used: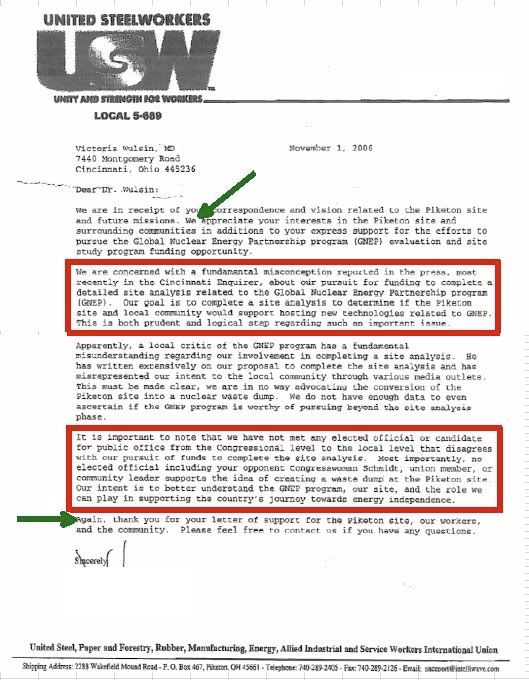 Hat tip: Whiskey Tango Foxtrot.
UPDATE: It turns out the Union is really, really not happy about being used. See here. Wonder what the chances are the Enquirer will run an article about how the Democratic congressional candidate has enfuriated the Union base?
UPDATE No. 2: Even the left-leaning Cincinnati Beacon is disgusted by the Wulsin campaign, noting: "Message to Democrats: If you expect real progressives to vote for your candidates, you're going to have to do much better than this!"
Comments
Post a comment